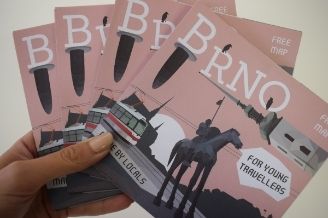 Thursday, 08 October 2020
The new edition of USE-IT Brno maps is here and it also includes the Löw-Beer Villa as a part of a section devoted to Jewish heritage. The map mentions a short history of the Villa and its connection to Villa Tugendhat, points out free entry to the garden.
USE-IT maps are non-commercial, made by young locals. They are always free and up-to-date. Nowadays, these maps provide information for young travellers in almost 40 European cities – and one of them is Brno.